CAC 2019 – China's International Agrochemical & Crop Protection Exhibition in Shanghai
Date: 5-7 March 2019

On 5 March the new Shanghai International Expo Center opened its doors to the CAC trade show, world largest one-stop platform for global agrochemical business performers.
Alongside the exhibition, CAC 2019 offers a wide-ranging conference programme providing updates on latest developments in the global pesticide & fertilizer industry, exploring newest trends in seed treatment & bio-control technologies as well as focusing on regulatory challenges faced by the global crop protection industry today.
Dr Hans-Josef Leusch, SCC's senior regulatory expert and director of strategic business development, is attending CAC 2019 and speaking at the 2nd CROs & CRAOs Expertise Sharing Conference in Global Agrochemical Industry on Microbial Biocontrol Agents in the EU: regulations, procedures and chances.
Please visit SCC at booth N3A28, which we are sharing with our partner BIOREG. Hans-Josef looks forward to meeting you.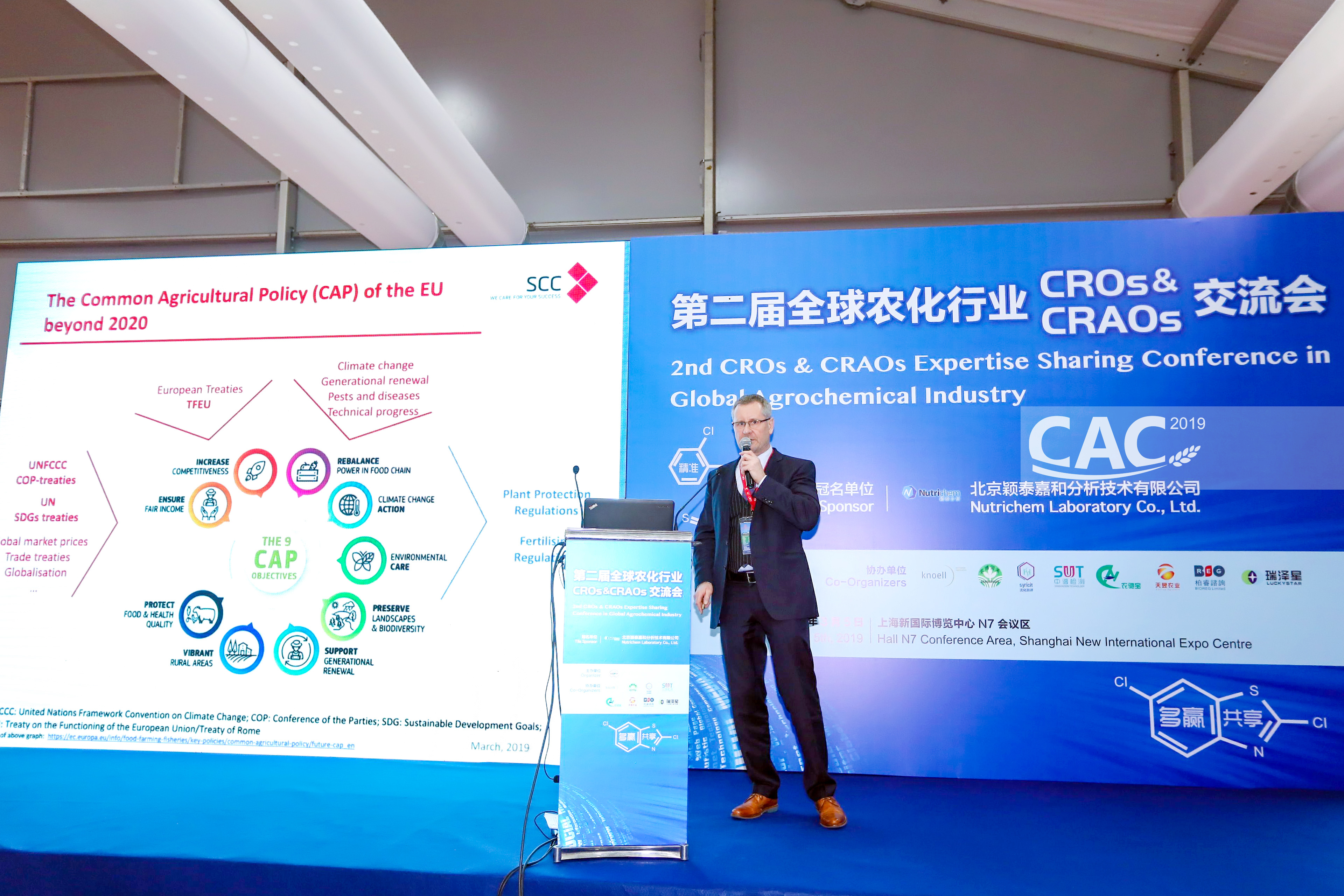 ---